We Do Much More...
Temperature and RH factor is monitored before and after rework.
Check for proper suspension of the granite surface plate. If it is in error, resuspension will be performed at your approval.
Clean granite surface plate completely (top and edges)
Clean granite surface plate stand also
Check and relevel your granite surface plate when needed
Repair corners and edges of granite surface plates
Fill breakouts and pits if needed
Install inserts and drill through holes (ranging from .250 in diameter up to 6.00")
Rework with machine lapping (3J) in your plant if needed in circumstances of excessive wear
Rework hand lapping in your plant
Calibrate and certify your plates to

Accuracy certified traceable to NIST
Conforms with GGG-P-463-C and all other
Federal Specifications:

MIL STD 45662A
ISO 10012-1
ANSI/NCSLZ 540-1-994

Clean work area where plate is located - we leave everything better than it was before we came!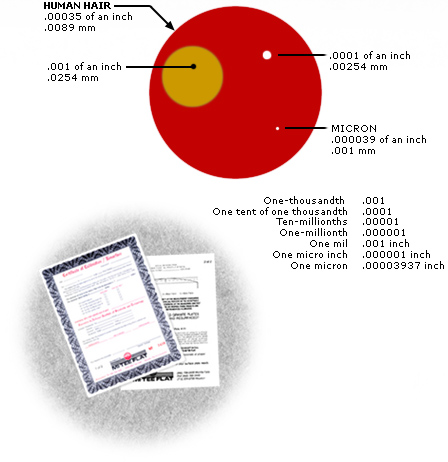 Click here
for quote request on calibration/resurfacing or machining of granite surface plates and related accessories